Is underfloor heating safe?

Quite simply yes- underfloor heating is perfectly safe!

AGL Heating and Plumbing Engineers have over 20 years of experience in domestic, commercial and district heating. Amongst our many services, we offer underfloor heating, to those living in Warrington and its surrounding areas.

Underfloor heating has been around on the market for quite some time now. Yet we still sometimes receive queries about its safety. It's not overly surprising- everyone knows the risks heat can involve. However, we are here to assure you that underfloor heating is perfectly safe. If you are considering having underfloor heating installed, its danger element should certainly not be a factor. And if you do decide to proceed with installation, you can do so with your mind at ease!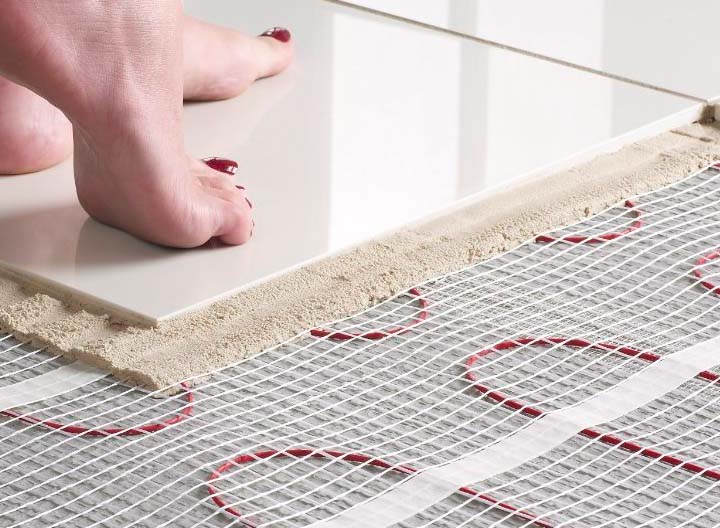 Why/how underfloor heating is safe…

Built-in safety

Modern day systems have several safety features built into them, which leave practically no room for error. Electric underfloor heating works in a similar way to elements found inside immersion heaters. However, there is an important difference- the temperature! To be effective, immersion heaters have to reach really high temperatures. An underfloor heat mat, however, does not. In fact, the wiring carrying the current doesn't really need to get very hot at all- for most layouts the maximum temperature setting is just 40°C.
No Electric Shocks
When people are speculating about the safety though, they are not just concerned with the temperature. They also want to know about the possibility of receiving electric shocks. Again, when it comes to underfloor heating, there should be no concerns over this. The cabling that is used to make up the circuit has an outer coat. This coat is made from safe materials, which protects against the electrical resistance. And it is the electrical resistance, which causes the wires to generate heat.

You are also further protected by circuit breakers. Even if the outer coating surrounding the cabling does become damaged, there are circuit breakers, which are built in to the system. These would stop the power, if there was ever a fault. Plus, it's probably worth noting that the flooring and screed also provides a further barrier between you and the cabling.

Water and electricity can work together (sometimes):

Everybody knows that water and electricity typically have a bad relationship. However, this does not mean they cannot sometimes be allied. Of course, you do not want to purposely flood electric under floor heating with water. However, having water around should not prevent you from having it installed. Underfloor heating systems can work perfectly well in kitchens and bathrooms- where water is always present!

Do you want underfloor heating in Warrington?

Underfloor heating is quite a popular choice nowadays. It can add comfort and a sense of luxury to one's home. And it is safe to have!

So, if your mind has now been put at ease, and you are looking to have underfloor heating installed- in Warrington or its surrounding areas- please do not hesitate to contact us. We would love to assist you in installation, and we will happily answer any other queries/concerns you may have!