Boiler Installation based in Rainhill, St Helens
Offering new boilers nationwide
We are based in Rainhill, St Helens and offer our boiler installation service throughout the surrounding area including Warrington, Widnes, Wigan, Cheshire, Rainhill, Rainford, Liverpool, Merseyside, Altrincham & Hale Barns. If you are in this local area and are interested in having a new boiler installed, please do not hesitate to get in touch.
Our boiler installation service
Are you looking to have a new boiler installed? Maybe your current boiler is getting older and the ensuing inefficiency is costing you hundreds of pounds in energy bills each year. Whatever the reason for a new boiler, we're able to install a high quality, very efficient, cost effective boiler for you. We usually install boilers from ATAG, BAXI & Viessmann. We use boilers from these manufacturers because from our experience they are of high quality and less likely to break down than some other boilers available on the market.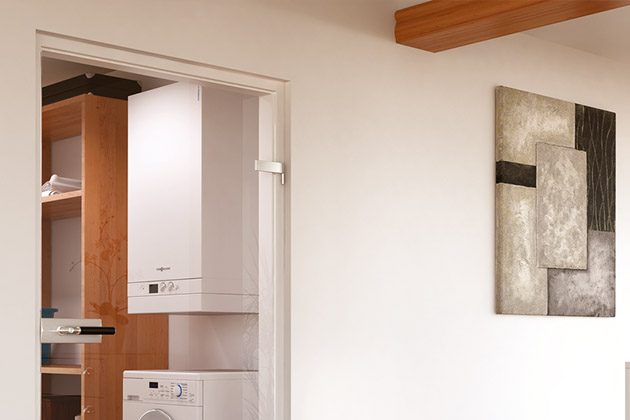 Why use AGL Heating & Plumbing Engineers for your new boiler
We are confident in the quality of the service we provide because we have over 20 years of experience within the trade and in that time have built up a reputation for ourselves for premium installation work at an affordable price.
Furthermore, we are Gas Safe registered, which is a legal requirement for any engineer or company carrying out the installation of a gas boiler. We recommend that you always double check the Gas Safe credentials of a company/engineer before hiring them to carry out gas work. Thankfully, this is easy to do! You can either ask the engineer to show you their Gas Safe ID card (which they are required to have with them) or you can check out the Gas Safe Register website. If you would like to check our Gas Safe credentials, you can do so by searching our Gas Safe registration number which is 620794.
Contact us today for a quality boiler installation
If you are looking towards having a new boiler installed, we would love to hear from you! We will be able to help with you enquiry, whether you are looking for professional advice, need to ask a few questions or would like to arrange us to quote on a new boiler installation. To contact us, please give us a call on either 0151 532 0182 or 07977 806 175. You are also more than welcome to send us a message using our website's contact form and we will respond to your message as soon as we are able.