Viessmann boiler installation & servicing based in Rainhill, St Helens
Offering our services nationwide
Viessmann boilers are among the most reliable and efficient boilers available in the UK, so don't pass on a fantastic boiler at value.
We are based in Rainhill, St Helens and are more than happy to offer our Viessmann boiler installation & servicing throughout the country. We carry out a large portion of our work in the surrounding areas which includes Warrington, Widnes, Wigan, Cheshire, Rainhill, Rainford, Liverpool, Merseyside, Altrincham & Hale Barns.
Viessmann boiler installation
Let's face it, a new boiler is a big investment, so you'll want to have a quality boiler that is both energy efficient and reliable when making your selection. German-engineered, Viessmann boilers provide an excellent option for a new boiler.
We work closely with Viessmann so are able to offer you extended warranties on their boilers we install. This gives you peace of mind that you are receiving the best of care in the unlikely case something should go wrong.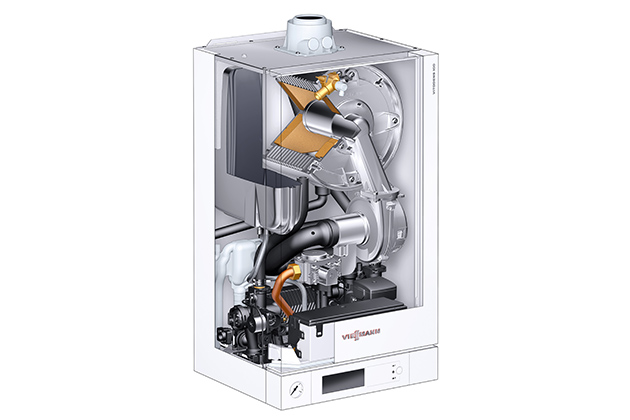 Viessmann boiler servicing
As we have so much experience with Viessmann boilers, we make the ideal choice for a Viessmann boiler service. While Viessmann boilers are some of the most reliable and best-engineered boiler on the market, they still require servicing from a Gas Safe registered engineer every year. Boiler servicing ensures that your boiler stays efficient and safe, so don't make the mistake in neglecting your boiler and book in one of our fully qualified engineers today.
Viessmann boiler specialists based in Rainhill, St Helens
If you are interested in the installation or servicing of a Viessmann boiler, we'd love to hear from you! To get in touch, please give us a call on either 0151 532 0182 or 07977 806 175 and we will do our best to help. Whether you'd like to hear more on the advantages of Viessmann boilers or would like to arrange a booking, we will look forward to your enquiry.