Floor screeding based in Rainhill, St Helens
Covering the U.K.
At AGL Heating and Plumbing Engineers, we are able to offer all types of floor screeding and sub-bases throughout the U.K.. We carry out the majority of our work in St Helens, Warrington, Widnes, Wigan, Cheshire, Rainhill, Rainford, Liverpool, Merseyside, Altrincham, Hale Barns and surrounding areas, but are more than happy to cover the rest of the U.K. for larger scale works. If you are in need of a reliable and quality floor screeding company, then you know where to go.
Our floor screeding service
Regardless of your unique requirements, we are confident we will be able to tailor our floor screeding service to meet your needs. We have experienced and qualified members within our team that specialise in floor screeding, so you don't have to worry about the quality of our work. With AGL Heating and Plumbing Engineers, you can be confident that we will carry out all works to completion on time and to budget.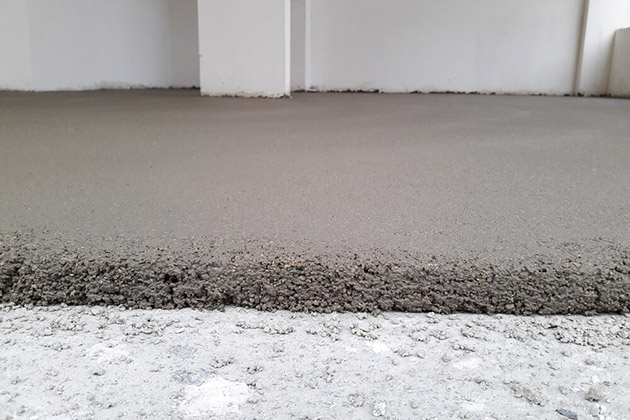 Floor screeding and underfloor heating
One of the benefits of using AGL Heating and Plumbing engineers is that we are also able to offer underfloor heating installation. The vast majority of floor screeding companies do not offer underfloor heating and the majority of heating engineers are not able to cover floor screeding. Find two reliable companies to carry out these works and then coordinating them with each other is a big task and can prove to be a troublesome task.
But with AGL Heating and Plumbing Engineers, you simply don't have that problem. We take care of all of it within our team and can provide you with a comprehensive floor screeding and underfloor heating service. For more information about underfloor heating and the service we offer, please take a look at our underfloor heating page.
Interested in our floor screeding service? Contact us
If you are interested in the floor screeding service we offer, we urge you to get in touch with us today! You will get through to a friendly and professional member of our team who will be more than happy to answer your questions, provide free advice where relevant and help you get on your way to your goal. To contact us, please get in touch by giving us a call, either on 0151 532 0182 or 07977 806 175. You can also contact us by leaving us a message using our website's contact form.